The 2023 Spring Refining and Equipment (CRE) Standards Meeting is being presented as an in-person meeting and will be open to all industry professionals who wish to participate. This meeting is scheduled for Monday, May 15 – Friday, May 19, 2023, in Seattle, Washington. Program schedule coming soon.
Reasons for Attending
The Refining and Equipment Standards Meeting remains an invaluable opportunity to be a part of how the U.S. petroleum industry develops and maintains state-of-the-art standards.
To ensure that the meetings are open to all who may have a "direct and material interest in the subject of the standard". This is in accord with our ANSI accredited Procedures for Standards Development, which state the following regarding openness and meeting procedures, emphasis added:
5.2 Due Process
5.2.1 Openness
Participation in API standards activities is open to all parties (persons and organizations) that have a direct and material interest in the subject of a standard.
5.2.2 Balance
5.2.2.1 Overview
API seeks broad input to its standardization activities including the participation of all parties representing interest categories appropriate to the nature of the standard and allows for open attendance at standards meetings.
5.10 Standards Meeting Procedures
5.10.1 General
Committees dealing with standards activities shall meet as needed to conduct their work. Except for those portions of meetings dealing with policy and/or budget issues, standards meetings are open to all interested parties.
Benefits of Participation
Gain access to technical committee meetings covering API standards and best practices used throughout the industry to promote safe and environmentally sound operations.
Learn about the latest research and development on refining process equipment, including future R&D efforts that may benefit your business in the long run.
Network with colleagues and establish new business connections.
Connect with exhibitors to learn about products, services, and technologies that may be important to your company.
Earn Professional Development Hours (PDH) to maintain professional certifications.
Questions
---
Program Available Soon
The Committee on Refinery Equipment, CRE, is responsible for ~160 standards that form the basis of the API Individual Certification (ICP) and Process Safety Site Assessment (PSSAP) Program. The technical subcommittees that report to the CRE are:
Subcommittee on Heat Transfer Equipment
Subcommittee on Mechanical Equipment
Subcommittee on Piping & Valves
Subcommittee on Aboveground Storage Tanks
Subcommittee on Electrical Equipment
Subcommittee on Pressure Relieving Systems
Subcommittee on Instrument & Control Systems
Subcommittee on Refractory Materials
Subcommittee on Inspection & Mechanical Integrity
Subcommittee on Corrosion & Materials
Technical Data Committee – Petroleum Refining
*As not all subcommittees meet at each meeting, please be sure and check the online program to verify which subcommittees are meeting at this conference.
Who Should Attend
Industry professionals in the refining and petrochemical industries such as:
Operations and engineering managers
Process unit engineers and specialists
Refinery equipment specialists
---
Sponsors and Exhibitors Information
Register Now as a Sponsor/Exhibitor
Register Now as an Additional Exhibitor
Thank you for your support of the 2023 Spring Refining and Equipment Standards Meeting. We are pleased to offer a variety of opportunities for your company to showcase valuable products and services.
Apply for sponsorship items and exhibit display tables by completing your application and confirming the agreement terms here online. If you have questions during this process, please contact the Registrar at [email protected] (Jenna Mastrota) or 202-682-8195.
Sponsors receive:
Acknowledgement of the sponsorship in the conference app.
Customized sign with the company logo
Your company listed as a sponsor on the API website with a link to your company website.
A "Sponsor" ribbon affixed to the company representative's badge for easy identification.
A six-foot, tabletop exhibit space near the registration area to display company products and/or services Monday and Tuesday.
Wi-Fi access at your display table.
Exhibitors receive:
Acknowledgement in the conference app.
Your company listed as an exhibitor on the API website with a link to your company's website.
A six-foot, tabletop exhibit space near the registration area to display company products and/or services Monday and Tuesday.
Wi-Fi access at your display table.
An "Exhibitor" ribbon affixed to the company representative(s) badge.
Deadline for Sponsor and Exhibitor Cancellations and Refunds: Friday, March 31, 2023
Payment is due in full at the time of registration. If you require an invoice, your payment is due thirty (30) days from the receipt of your invoice. Full payment must be received to API no later than Friday, March 31, 2023
Sponsors and Exhibitors may cancel their obligation up to Friday, March 31, 2023. However, 50% of the fee for sponsors and for exhibitors is nonrefundable. Notice of cancellation must be submitted in writing to [email protected].  Refunds will not be given on cancellations received after Friday, March 31, 2023.
| | | |
| --- | --- | --- |
| Opportunity  | Cost | Complimentary Registration |
| Sponsor – Conference Bags | $8,000 | Three (3) complimentary registration included |
| Sponsor – Lanyards | Sold | Three (3) complimentary registration included |
| Sponsor | $5,000 | Two (2) complimentary registration included |
| Exhibitor | $2,500 | One (1) complimentary registration included |
| Additional Exhibitor | $495 | |
Deadlines – Friday, April 7, 2023
Sponsors, if your application is for the sponsorship of items that need to be designed and produced, such as bags, lanyards, app. etc., please submit your online applications by Friday, April 7, 2023, so that we have time to have those items produced and shipped to Seattle in time for the start of the meeting.
Marketing Requirements:
Upon receipt of our application, you will be contacted by the API Registrar (Jenna Mastrota) to confirm your application, method of payment, and let you know how the collection process for the following items:
Marketing contact's full name and email address
Company logo in EPS or Adobe Illustrator (ai) format
Company URL
Company description not to exceed 100 words
Name(s) of those using the complimentary registration(s), if applicable
---
2023 Spring Refining Exhibitors 
The Cleaver-Brooks Company, Inc.
Hyatt Regency Seattle
808 Howell Street
Seattle, Washington 98101
Online Reservations
Room Rate: $279 single or double occupancy
Mention the 2023 Spring Refining and Equipment Standards Meeting or API Meeting to receive the API group rate.
Reservations questions: If you need personal assistance, please call 1-800-421-1442 for in-house reservations if you have difficulty making online reservations or have specific questions.
Reservation Deadline: Friday, April 21, 2023, by 5:00 pm.
After this date and time, reservations will be accepted on a space and room type availability basis and at the hotel's best rate available.
Room Guarantee and Reservation Cancellation: A credit card guarantee is required to confirm and hold each reservation. Cancellations must be received by the hotel at least twenty-four (24) hours prior to arrival, and a cancellation number must be obtained, or the card will be charged for the first night's room rate. Hotel is responsible for informing guests of this requirement. API assumes no responsibility.
Hyatt Hotels is committed to the safety and wellbeing of its guests. Review Hyatt Hotels Global Care and Cleanliness Commitment for details.
---
Avoid Housing Scams
Note: API has not contracted with any third party for hotel arrangements and will not call or email you directly to make housing arrangements on your behalf.
Should you receive a call or email from a third-party provider, please collect as much information as you can and let us know immediately. "Room Poachers" have been known to act as representatives of API, or authorized providers of API, to offer room discounts or alternative accommodations to our attendees – often to the attendee's detriment. These companies are not affiliated with API, and reservations made through these companies for our meeting cannot be guaranteed.

How It Works
This deceptive practice (called "room poaching") is carried out by third‐party companies that act as travel agencies, wholesalers, or even API to solicit registrants for room reservations. The poacher might inform registrants that the hotel room block is "sold out," and that if you do not book with them immediately, you may not get a room. Room poachers make it more difficult for us to meet our room block commitments, and expose us to penalties and increased room rates for our events. Room poachers often don't deliver on promises to customers. When customers arrive, reservations are non‐existent or the hotels are not conveniently located. Sometimes the rooms have been cancelled and hefty cancellation fees have been placed on the customer's credit card.

Don't Be Deceived
If you are contacted by anyone asking if you need a room for the API Conference, please get as much information as you can (their name, company name, phone number, etc.) and pass it along to [email protected]. Always make your room reservation directly with the information provided by API or a trusted source.
API will use all legal means possible to prevent these groups from operating.
Please contact [email protected] with any questions.
---
Registration Fees and Details
For registration questions or method of payment inquiries, please contact 202-682-8195 or [email protected]
 
Register by
Friday, April 14
Register after
Friday, April 14
Event Registration


(API Members, Non-API Members, Committee Members)



$900
$1,100
One-Day Participant


(You will only participate on one day between May 15-19)

$500
$700
Early Registration Deadline: Friday, April 14, 2023
Refund Cutoff Date: Friday, April 28, 2023 (No refunds granted after this date.)
Cancellations, Refunds, and Substitutions:
Cancellations and requests for refunds must be made in writing and sent to [email protected] by Friday, April 28, 2023. A $100 administration fee will apply if notice of cancellation is received in writing and sent to [email protected] by Friday, April 28, 2023. No refunds given after Friday, April 28, 2023.  Substitutions may be made at any time by written request to [email protected].
Sponsor an Attendee
Share your standards expertise with the next generation of oil and natural gas professionals by providing a complimentary registration to a new participant from your company. The cost is complimentary, and your sponsored attendee is welcomed to participate.
Complimentary registration is limited to first-time attendees only. Those persons must be sponsored by a prior, API standards meeting participant from your same company. This person must be registered in your registration record at the time you enter your own registration. You may only register two sponsored attendees.
Terms of Participation
API standards meetings are open to all interested parties. By participating in these meetings and the standardization process, you agree: (1) to fully comply with API's policies and procedures governing standards and antitrust concerns, (2) that once balloted and approved by API, API shall have a non-exclusive, perpetual, royalty-free worldwide license to use any materials submitted by the participant for use in the standard, including creation of any derivative works that will be solely owned by API, (3) you will not provide any material that will violate the rights of any third parties, including, but not limited to, patents, copyrights, trade secrets, and trademarks, (4) not to provide any  technical information or other materials that would violate U.S. export control laws, (5) to disclose the existence of  any patented technologies in the material that you provide, and (6) you will not make audio recordings, video recordings, or take screen shots of API meetings and content without the express written consent of all persons being recorded and their content being presented.
---
Additional API Services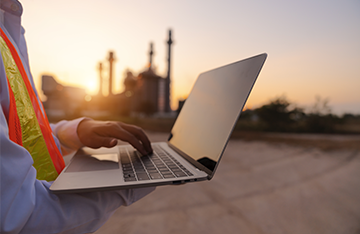 The  API Webstore offers the purchasing of individual API Standards, Recommended Practices, Technical Documents and more. Plus, create an account today and receive notifications on updated versions of API Standards that matter to you. As always, API members receive a 30% discount.
Visit API Webstore
Learn about API Membership, with benefits including discounted rates on event registration. We look forward to supporting your organization as we drive solutions to the world's energy challenges.
Learn More