The 2023 API/AFPM Fall Operating Practices Symposium (OPS), which is jointly sponsored by the American Petroleum Institute (API) and the American Fuel & Petrochemical Manufacturers (AFPM) is a uniquely important event where various technical presentations are made highlighting the lessons learned from facility incidents or near misses and discussions on accident avoidance in refineries and petrochemical plants.
The OPS also provides a forum for the exchange of information on safe operating practices and procedures and sharing of "best practices" within refineries and petrochemical plants.
The OPS is held twice a year (spring and fall) –  do not miss this opportunity to obtain information, first-hand, that is essential to enhancing your site's safety performance and your company's overall success.
Who Should Attend
IMPORTANT NOTE: The Operating Practices Symposium is open ONLY to Refining and Petrochemical Operating Companies.
Those who benefit most from attending the OPS include refinery vice presidents, refinery managers, operations managers and their representatives from refining/petrochemical companies. Others who will find great value by participating are managers responsible for plant operations and maintenance – as well as operational excellence and "best practice" team leaders and PSM/safety experts.
Questions
---
Hyatt Regency Seattle
808 Howell Street
Seattle, Washington 98101
Online Reservations
Room Rate: $279 single or double occupancy
Mention the 2023 Spring Refining and Equipment Standards Meeting or API Meeting to receive the API group rate.
Reservations questions: If you need personal assistance, please call 1-888-803-7534 for in-house reservations if you have difficulty making online reservations or have specific questions.
Reservation Deadline: Friday, April 21, 2023, by 5:00 pm.
After this date and time, reservations will be accepted on a space and room type availability basis and at the hotel's best rate available.
Room Guarantee and Reservation Cancellation: A credit card guarantee is required to confirm and hold each reservation. Cancellations must be received by the hotel at least twenty-four (24) hours prior to arrival, and a cancellation number must be obtained, or the card will be charged for the first night's room rate. Hotel is responsible for informing guests of this requirement. API assumes no responsibility.
Hyatt Hotels is committed to the safety and wellbeing of its guests. Review Hyatt Hotels Global Care and Cleanliness Commitment for details.
---
Avoid Housing Scams
Note: API has not contracted with any third party for hotel arrangements and will not call or email you directly to make housing arrangements on your behalf.
Should you receive a call or email from a third-party provider, please collect as much information as you can and let us know immediately. "Room Poachers" have been known to act as representatives of API, or authorized providers of API, to offer room discounts or alternative accommodations to our attendees – often to the attendee's detriment. These companies are not affiliated with API, and reservations made through these companies for our meeting cannot be guaranteed.

How It Works
This deceptive practice (called "room poaching") is carried out by third‐party companies that act as travel agencies, wholesalers, or even API to solicit registrants for room reservations. The poacher might inform registrants that the hotel room block is "sold out," and that if you do not book with them immediately, you may not get a room. Room poachers make it more difficult for us to meet our room block commitments, and expose us to penalties and increased room rates for our events. Room poachers often don't deliver on promises to customers. When customers arrive, reservations are non‐existent or the hotels are not conveniently located. Sometimes the rooms have been cancelled and hefty cancellation fees have been placed on the customer's credit card.

Don't Be Deceived
If you are contacted by anyone asking if you need a room for the API Conference, please get as much information as you can (their name, company name, phone number, etc.) and pass it along to [email protected]. Always make your room reservation directly with the information provided by API or a trusted source.
API will use all legal means possible to prevent these groups from operating.
Please contact [email protected] with any questions.
---
For registration questions or method of payment inquiries, please contact 202-682-8195 or [email protected]
 
Register By
Friday, April 14
Register After
Friday, April 14
API/AFPM Members
$250
$400
API/AFPM Non-Member
$350
$500
Symposium Speakers
$100
$100
Early Registration Deadline: Friday, April 14, 2023
Refund Cutoff Date: Friday, April 28, 2023 (No refunds granted after this date.)
Cancellations, Refunds, and Substitutions:
Cancellations and requests for refunds must be made in writing and sent to [email protected] by Friday, April 28, 2023. A $100 administration fee will apply if notice of cancellation is received in writing and sent to [email protected] by Friday, April 28, 2023. No refunds given after Friday, April 28, 2023.  Substitutions may be made at any time by written request to [email protected]
OPS Participation Criteria:
Symposium attendees do not have to be members of API or AFPM. However, the Symposium is open only to representatives of refining and petrochemical operating companies. Symposium participants are those responsible for gathering incident/near miss information and disseminating lessons-learned within their companies. By participating in the Operating Practices Symposium, you agree to fully comply with API's policies and procedures governing antitrust concerns, that you will not make audio recordings, video recordings, or take photos or screen shots of API meetings and content without the express written consent of all persons who will be presenting their content and that you must act professionally and comply with your company's code of conduct at all times.
API will answer any questions about registrants not meeting the Participation Criteria.  In such a case, the person registering will be contacted if the Participation Criteria has not been met.  For more information, please contact Keith Petka, [email protected]
For AFPM membership status for your company, please visit www.afpm.org and click on Membership from the homepage.
---
Additional API Services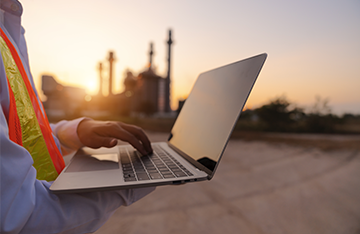 The  API Webstore offers the purchasing of individual API Standards, Recommended Practices, Technical Documents and more. Plus, create an account today and receive notifications on updated versions of API Standards that matter to you. As always, API members receive a 30% discount.
Visit API Webstore
Learn about API Membership, with benefits including discounted rates on event registration. We look forward to supporting your organization as we drive solutions to the world's energy challenges.
Learn More